Simplify your code
learning journey
Join 1333+ developers building real-world projects, backed by Figma designs, user stories, and AI-driven insights.
Join 1333+ developers building real-world projects.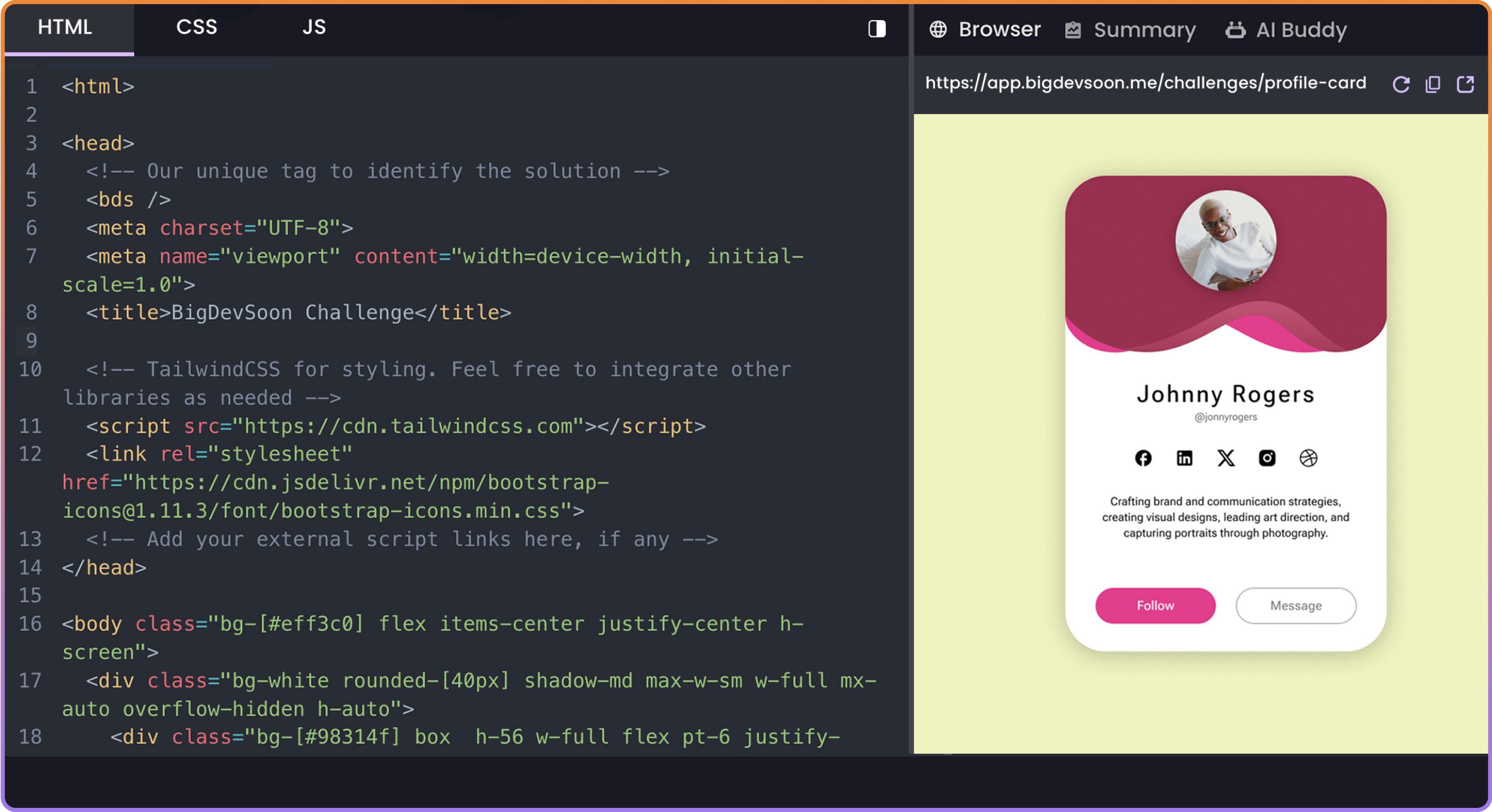 How it works
Time to escape tutorial hell
To truly grasp coding concepts, transitioning from learning to hands-on project building is key. This not only solidifies your knowledge but introduces you to new technologies, laying a robust foundation for your portfolio.
This is the way to become a BIG Developer.
Use our cards to wear Developer shoes
You'll emulate the real-world developer workflow: estimating tasks, implementing them, and then reviewing for completion. With clear user stories and acceptance criteria, you're not just coding — you're problem-solving, planning, and executing based on real requirements and designs.
Stuck on a project? Use AI or discuss with peers
Meet Elise - your AI Project Buddy, always ready with insights and guidance tailored to your projects and cards. For deeper discussions, our active community awaits. Together, they form your safety net as you build and grow.
Level up your coding skills
With every project and card, earn XP and unlock new achievements. Turn each coding session into a celebration of progress. See where you stand among other like-minded Developers with our leaderboards and aim for the pinnacle.
Unleash your
coding superpowers
Get started today and build your dreams into reality!
All Rights Reserved to BigDevSoon Ⓒ 2023